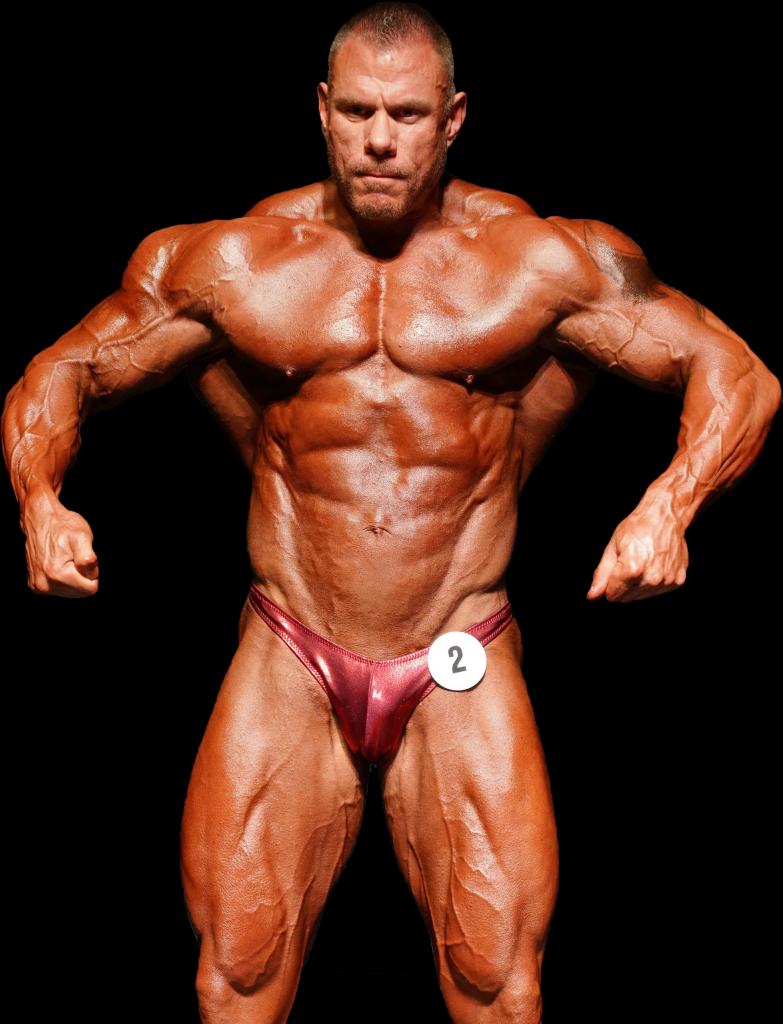 I first started training when I was 21 years old. My uncle was friends with a strong man competitor / Canadian Power-lifting champion, and one day he introduced me. Well me being the young and naive punk kid I was I walked up to him and said, "hey man, can I work out with you one day". Well, I showed up and stayed for 5+ years. I got beaten and bettered every single day, but I had the drive and motivation to succeed.
I feel that in the sport of Bodybuilding you always want to have long term goals, this is a turtle's sport. Now at 45 years old I am in the best shape of my life, you just need to take it one day at a time.
My name is Sarah Boes I have been in  bodybuilding all of my life. My father was a bodybuilder and we had a complete old school weight lifting set up/ gym in our garage since I was a small child. At fourteen years old, my father got me involved in the sport after I had recovered from major reconstructive surgeries on my feet and knees, as well as recovering from Anorexia Nervosa. Bodybuilding saved my life but more importantly I loved it! My Dad mentored me to my first competition at 15 years old and then to my first big win at 17 years old. I continued to train and compete until Women's Bodybuilding fell out of favor when I was 20. I stopped competing after that but kept on training until I very briefly returned to competition in 2008, coming 2nd in the Western Canadians. Competition took another hiatus until after I had my kids and then my coach, Tyrone Ashmeade met me at a gym where he was working, saw my potential and offered to train me. I competed in two shows in 2019, placed 1st in open women's bodybuilding, the overall and 1st in Masters and the overall. I continued to compete in 2021 with 1st and 2nd placements. This year I have worked very hard and hopefully I can obtain the elusive Pro Card. Bodybuilding is hard and it's not for everyone but it's so much fun! I love the training, the dieting and the hard work it takes to look my very best year after year. I love the team of people who support me and guide me to be my best. It's not a one man/woman show and it's worth every penny and drop of sweat.